And the winner is ........
:
Over at I Own The World, the Big Fur Hat, freshly tooled and tuned from his recent hospital stay, is holding IOTW's annual agitprop competition -- something we are drowning in from the media, music, pop culture, Hollywood and all those ridiculous but artistic knaves.
PUK AWARD SEMI-FINALISTS


Yowsa, what a field this year. This is going to be tough for this year's judge. But it's also going to be tough on the artists, because this year we have one of the sharpest eyes in the biz. As if her resume is not already impressive, I am hear to inform you that this year's judge could easily be an art director for any agency out there. Trust me, I've been in the business for decades and she's one of best Ive ever worked with.




This year's PUK award for most outstanding achievement in visual agitprop is Pamela Geller. Good luck to these semi-finalists!



Check out the entries here. Brilliant. I will struggle with this one.
Diogenes Middle Finger – Nominated by Diogenes
Maksim – Nominated by Mary Jane Anklestraps
BigFurHat/Irony Curtain – nominated by Mary Jane Anklestraps
Wolverine – Nominated by Diogenes
Daletoons – Nominated by The Looking Spoon
TerrellAfterMath – Nominated by The Looking Spoon
TerrellAftermath – Nominated by the Looking Spoon
The Looking Spoon – Nomintaed by The Looking Spoon
OMGFor America – Nominated by The Looking Spoon
Maksim – Nominated by Frosteetoes
BigFurHat – nominated by Claudia
illustr8r – nominated by Claudia
Zappa Trust – Nominated by Zappa Trust
Zappa Trust – Nominated by Zappa Trust
illustr8r -nominated by bigfurhat
Will Profit – Nominated by Will Profit
BigFurHat – nominated by Diann
Deputy Slim Chiply – nominated by Deputy Slim Chiply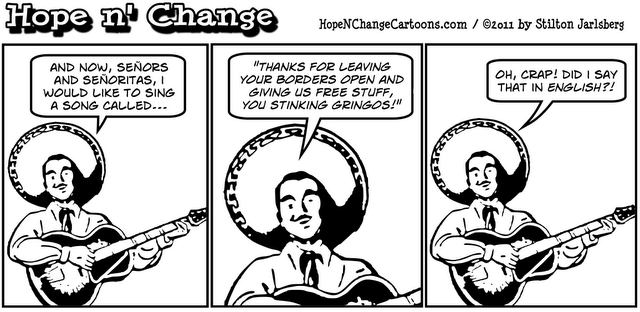 Stilton Jarlsberg – nominated by Millertime
Daletoons – nominated by Maksim
wolverine – nominated by BigFurHat
TerrellAftermath - nominated by rightwingfeather
The Looking Spoon - nominated by The Looking Spoon
illustr8r – nominated by bigfurhat
wolverine – nominated by bigfurhat
The Looking Spoon - nominated by The Looking Spoon
Flaming Hetero – nominated by flaming hetero
RAPH – nominated by Plain Jane
Daletoons - nominated by Rightwingfeather
SadHillNews – nominated by rightwingfeather
MaryJaneAnklestraps – nominated by rightwingfeather
HopeNChangeCartoons – nominated by Chieftain
Herbie Mann – nominated by Herbie Mann





Maksim – nominated by Maksim
Maksim – nominated by Maksim